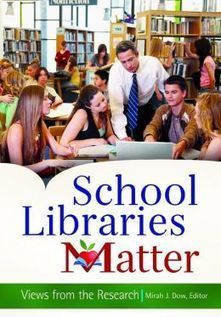 We are honored to have co-authored a chapter with our founder, Keith Curry Lance, "The Impact of School Libraries on Academic Achievement," in the new book School Libraries Matter. In addition to reviewing the school …
Dennis T OConnor's insight:
Keith Curry Lance is the ultimate researcher when it comes to library effectiveness. Follow his lead and learn how you can present his research to promote your programs.
See on www.lrs.org