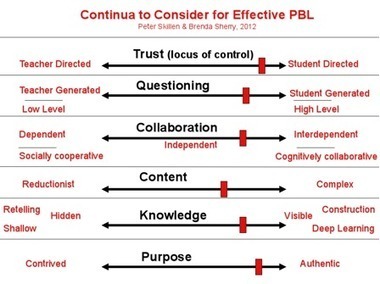 "Do you want to engage your students in Project Based Learning (PBL)? Maybe you are asking yourself what is PBL really? Am I doing it right?
Well, first of all, the most important thing to understand is that PBL is a construct made up by human beings and so there are lots of variations! And you are entitled to construct your own version, too, within some parameters.
My suggestion is to study many of the great resources that are available to you and then create your own working definition and effective PBL practice. (I've included some of my favourite resources below.)"
.
See on plpnetwork.com